We care about people!
We believe that the key to the success of every company are people who work with passion and have a sense of self-fulfilment.
We rely on traditional and family life values.
We introduce standards that allow people to be themselves, support their development and discover their best sites.
We raise the bar!
We know the latest trends and recruitments practices and we introduce high standards.
Therefore in Coliber HR Solution we focus on:

Close cooperation
We maintain constant and direct contact with business clients and employees. Thanks to this, we build trust and a sense of security.

Individual approach
We build relationships based on mutual respect and trust. We are open-minded and we can listen. We believe, that the best quality service is based on in-depth understanding and fulfilling the needs of people we work with.

Fast and effective actions
With the lack of corporate structures, the flow of information in our company is fast and straightforward. Therefore, actions are taken immediately, with full concentration on the effects.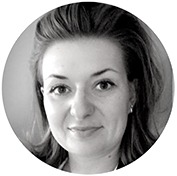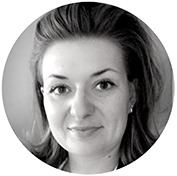 Who's behind Coliber HR Solution?
Joanna Madycka
Founder/Recruiter/Director
"Passion, commitment, positive attitude and self-development - these are the values that make me take new challenges every day."
I believe that work is not merely a duty, but can be a source of satisfaction and sense of fulfilment. Therefore, I decided to combine my knowledge and many years of experience in the service industry to support activities that allow employers to source the right human resources and help employees find their dream job.
Before deciding on my own company, for over 12 years I worked in many European countries. It gave me the opportunity to look into different working conditions and circumstances in the service industry.
Thanks to these experiences, I understand the importance of people that stand behind the success of every service provider. On the other hand, I understand what opportunities it gives to work abroad.
I would like to make life easier for my clients by taking over the responsibility of sourcing the right people, so they can concentrate fully on the other areas of their business.