We care about people!
At Coliber HR we believe that the key to the success of every company are people who stand behind it. Therefore, we feel responsible for our candidates and the work placements we offer.
We introduce standards that provide safety and support development, relying on good relationships with our clients and candidates.
We know the latest trends in recruitment practises!
We use effective methods such as sourcing, networking, direct search, scouting and whatever is there, to get you the right people.
Whatever we do, we relay on our values:

Close cooperation
We maintain constant and direct contact with business clients and candidates. That is how we build trust and a sense of security.

Individual approach
We build relationships based on trust and respect. We believe, that the best quality service is based on an in-depth understanding and meeting needs of people we work with.

Fast and effective actions
With the lack of corporate structures, the flow of information in our company is fast and straightforward. Therefore, actions are taken immediately, with full concentration on the effects.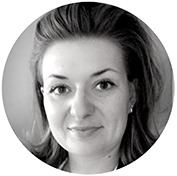 Who's behind Coliber HR Solution?
Joanna Madycka
Founder/Recruiter
I believe that work is not merely a duty, but can be a source of satisfaction and fulfilment.
Before deciding on my own company, I worked for over 12 years in many European countries. It gave me the opportunity to look into different working conditions and circumstances in the service industry. Thanks to these experiences, I understood the importance of people that stand behind the success of every service provider. On the other hand, I know what it takes to work abroad from the employee point of view. Therefore I decided to combine my knowledge and experience to support employers with finding the right human resources and employees to find their dream job.
I am here to help 🙂